IMAGE PROCESSING ACCELERATION SOLUTION (SILHOUSE)
Machine understanding of the world enables businesses to design new and creative solutions for automation. However, most of the existing applications rely on CPU/GPU technologies and are not fast and energy-efficient enough to reap the full spectrum of technological benefits. Even more so, not every technology provider has the necessary skills to accelerate their solutions.
SilHouse can help to overcome your performance and skill gap. Our team has developed a unique acceleration technology for image processing to achieve next-generation high-performance computer vision for applications such as quality assurance, manufacturing, UAVs, medical imaging, robotics, and others.
It is accomplished by utilizing our library of image transformation and processing IP Cores utilizing MPSoC and FPGA technologies. The flexibility of FPGA technology joined with our expertise provides the opportunity to create ideal solutions suited for specific applications. SilHouse is also a great solution if you already have your computer vision product, but would like to advance it even further.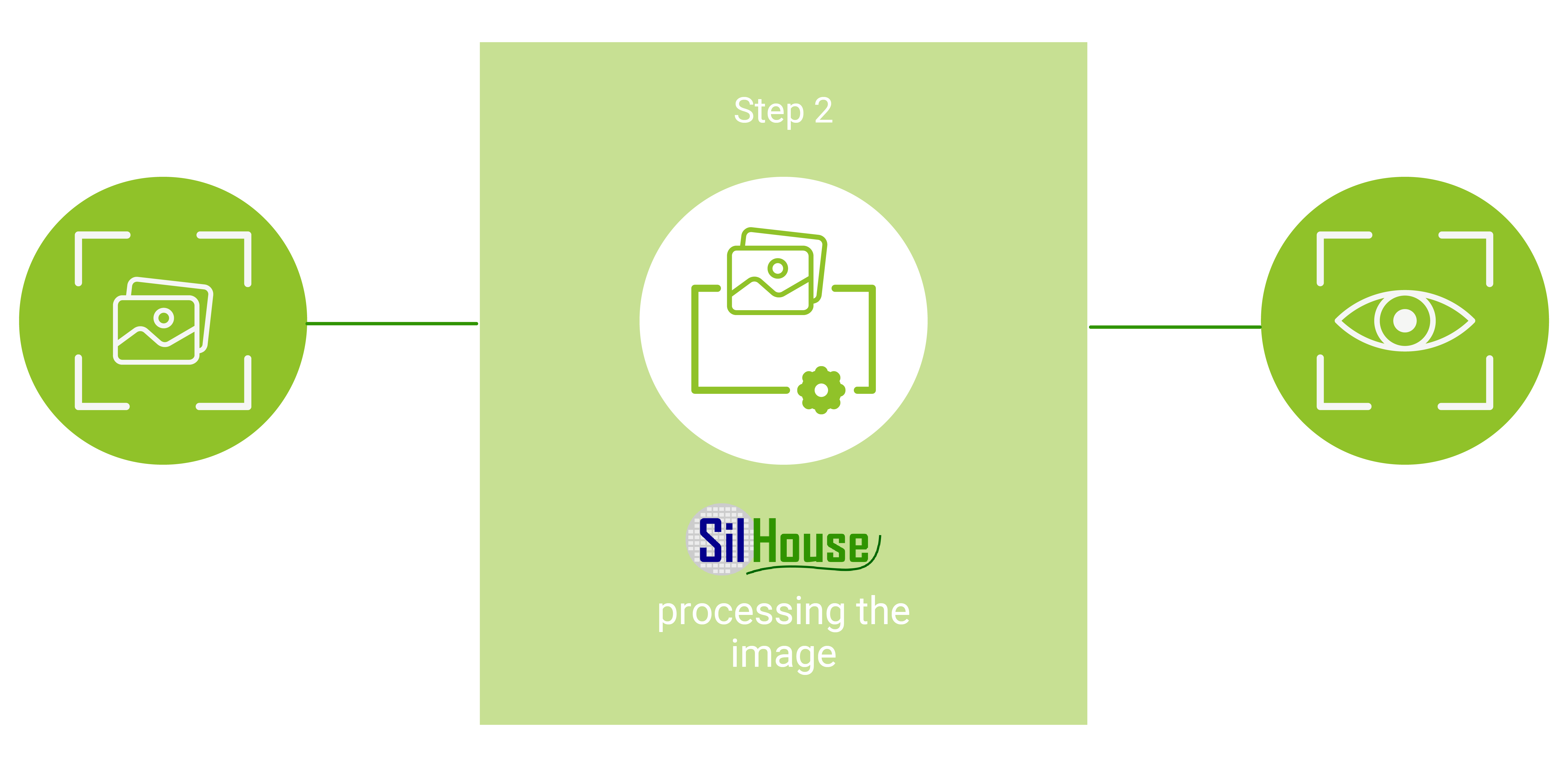 Industry
Manufacturing
Safety
Robotics
UAVs
Transportation
Healthcare
Agriculture
Solution Audience
Private and Public Companies
Key Take-Aways
Tailored processing pipeline for your application
Accelerated image processing for your computer vision solution
Lower power consumption with increased performance
Easy to implement/ works out of the box
Contact Information
Toms Kalderovskis
Commercialization Expert
+371 28450166
toms.kalderovskis@edi.lv